The Cast of TLC's "Starter Wives Confidential"
|
Starter Wives Review Ep 1
[youtube http://www.youtube.com/watch?v=VX995NNt8AE&w=560&h=315]
TLC used to be "The Learning Channel" not sure what they are teaching us now…
Early October of 2012, we gave you the lush about TLC's "Starter Wives Confidential," but at that time we didn't provide you with the full cast. But today, we have ya' covered with the lush…Getchu a piece.
Zakia Baum- Has a son with "Hi Hater" Brooklyn rapper, Maino, and is an interior designer. She appears to be private, as her tweets are protected. Interesting to see how much she will let us see on the show.
Cheryl Caruso– Ex-wife of mobster Phillip "Philly" Caruso, and mother of his two daughters. Apparently, this ex-wife loves reality TV-she also appeared on "I Married a Mobster." After her husband was given 15 years to life, Cheryl was left to pick up the pieces and raise her two daughters alone.  She also owns part of Talero Tequila.
Not sure what kind of personality she has, but I'm sure she's not easily pushed around considering she is the ex-wife of a mobster and we all know they tend to not take any ish.
Josie Harris-Ex-Girlfriend of Floyd "Money" Mayweather and mother of his three children. Most recently, she announced that she was writing a book "Undisputed L'UV"  that will focus on her time with Floyd but I haven't heard anything else about it. And, oh yeah, she also stated that she forgives Floyd for the past situations that have occurred, "Shit happens…"
Update: Allegedly, 50 pulled the plug on this one. Shaniqua is no longer a part of the show. Dang!
Shaniqua Tompkins: Ex-girlfriend of Curtis "50 Cent" Jackson and mother of his one son. She and 50 Cents have been to court a few times. Most notably for when her home was set on fire and she attempted to sue 50 but lost.
She was ordered to pay $4,500 in unpaid rent. Last I heard, she was also trying to sue 50 for $50M for breach of contract. I'm not quite sure what happened with that, but I'm sure she will have a lot of lush to bring to the show.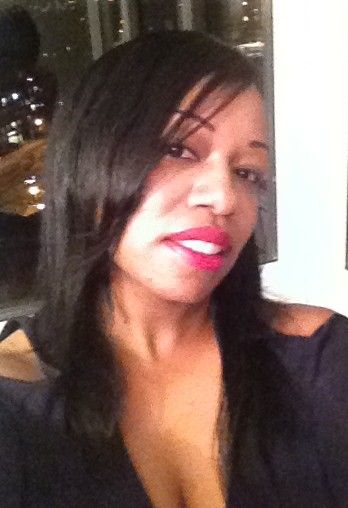 Monica Joseph-Taylor: Soon-to-be ex-wife of Aston "Funkmaster Flex" Taylor and mother of his two children. The two were in the news a while back, due to a physical altercation, hence the separation. Founder of Mommys DirtyLittle Secret. For some reason, I'm thinking she is going to be the most calm one. We shall see.
Liza Morales: Ex-girlfriend of Odom and mother of his two children. Recently, she and Lamar Odom were in the news because he filed a lawsuit requesting a "parental access schedule" so that he can have his kids appear on the spin-off reality show "Khloe and Lamar."  And allegedly, Odom is somewhat of an absentee father…Hmmmm. I wonder if their kids will be on this show? 
Tashera Simmons: Ex-wife of Earl "DMX" Simmons; mother of his four children. Did anyone see DMX and Tashera on "Couples Therapy?" All I can say is, if anyone stayed with DMX that long-my God!
Seems like this is a rendition of VH1's "Hollywood Exes." We will just have to wait and see what type of lush we get from 4 episodes.
Tune into TLC on Jan 29th @ 10PM EST for the LUSH!
Related Posts:
Josie Harris Still Letting Floyd Mayweather Smack Those Cakes
Liza Morales Chats With Bossip
Starter Wives Confidential Press Reception
Shaniqua Tompkins Quits The Cast of "Starter Wives Confidential" Allegedly Because of Rapper 50 Cent
Liza Morales of "Starter Wives Confidential" Talks Book + Clothing Line + More
DMX's Ex- Wife Tashera Simmons Sits Down With Iyanla Vanzant