Michael Baisden Leaves Radio Show
|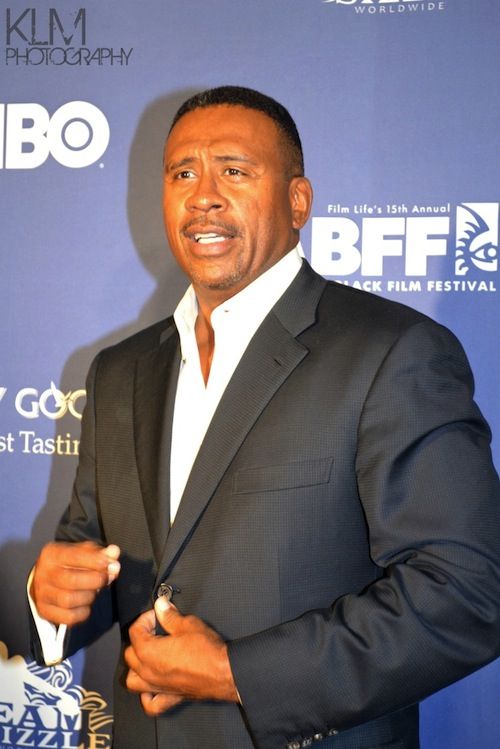 Michael Baisden has been on the air for about 10 years, and I love listening to his program. With his thought provoking discussions, news coverage, and old school music, the show was a major success. However, all of that is about to change.
Baisden posted a message on his FB page that explains his departure. And it reads:
For years I've encouraged you to step out on faith to live your dream, to never compromise your principles, and most importantly, not to be afraid to try something new, but above all else, dare to be different. Well, it's time for me to practice what I preach!

No, it was not my intention to leave radio, I had plans for The Michael Baisden Live Tour, my 10-year anniversary party in DC in July, and I was looking forward to being on the air this summer to get justice for Trayvon Martin and his family.

But sometimes fate, the universe, God, or however you want to label that undeniable force, has it's own plans. Someone once told me that the greatest experiences in life are unplanned ones. I guess I'm about to test that theory.
Apparently, he was also locked out of the studio, as he also went to his FB page to vent:
The Michael Baisden Show Staff has been "Locked Out" of Cumulus Studios…really Cumulus?

In the words of Rodney King, "Can't we all get along?" Just because we couldn't come to an agreement is no reason to deprive the listeners, our affiliates, and our advertisers of only 9 days to say goodbye and show our appreciation.

All their action does is make me more determined than ever to come back! And next time there will be no middlemen between me, my affiliates, and my listeners. Lesson learned!

Now it's time to get to work on the return of the Best Show On Radio… and I'll be kicking butt and taking names.

I'll miss you family, stay tuned to Facebook and Twitter for my daily inspiration post and updates on the return of The MB Show! The journey continues!!!

~ Michael Baisden

P.S. You'll hear per-recorded shows through March 29th. Shame, Shame, Shame… but it is what it is, let's move on, we have lots of work to do!
Michael Baisden taken off the air, as well as Roland Martin leaving CNN…SMH…I'm gonna miss these guys. I'm sure that this will not be the last that we see of them!